Website plugging port project makes waves at SEDC conference
Efforts to boost economic development in West Memphis netted three awards at the Southern Economic Development Councilai??i??s annual conference in Tulsa, Okla. this weekai??i??including a Best of Show award for a website promoting the WMEX RiverRail Logistics Hub at the Port of West Memphis.
The specialized website for the RiverRail hub was named Best of Show and Best of Class during the SEDC conferenceai??i??s Communication Awards ceremony on Aug. 5. The conference concluded on Aug. 6.
The West Memphis Economic Development office also took home an Award of Excellence for its Turn to West Memphis smartphone app and an Award of Merit for a video touting the benefits of West Memphis as a logistics hub for Chinese industries. Both the app and the port project website were produced by Memphis branding firm Red Deluxe. The video was produced by Running Pony Productions, also located in Memphis.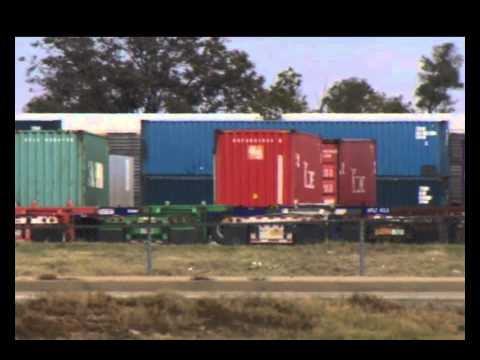 SEDC is the oldest and largest regional economic development association in North America and includes members from 17 states. The West Memphis Economic Development office bested 127 others, including state agencies such as the Kentucky Cabinet for Economic Development, Enterprise Florida and the Oklahoma Department of Commerce. The West Memphis entries also topped others from Large Division agencies (populations over 100,000) such as New Orleans, Baton Rouge, Bowling Green, Tulsa, Greenville, S.C., Raleigh, N.C., and Richmond, Va.
ai???Itai??i??s gratifying to be recognized by our peers for the way weai??i??re telling the West Memphis story,ai??? said Economic Development director Ward Wimbish. ai???Lots of other entries were compelling, which underscores the fact that competition for the economic development dollar is fierce. In the end, your pitch is only as good as what youai??i??re pitching and weai??i??re convinced that West Memphis has an ideal combination of location, access and low operating costs that make it an undeniable value for new and expanding businesses. These awards will help us reach a wider audience.ai???
The RiverRail hub will increase the industrial and bulk shipping capabilities of the Port of West Memphis by strengthening and extending current rail and developing multiple transload facilities accessible by river, rail and truck.
Download the Turn to West Memphis app for iphone and ipad here.
The overview information provided in this packet is to inform the prospect of detailed information regarding the site in question. Information is subject to change without notification. Information is provided by sources deemed reliable, however, it is the responsibility of the prospect to determine the suitability of the site for his particular use. The City of West Memphis does not warrant the accuracy or comprehensiveness of any information provided herein. Please contact the Office of Economic Development at 870.732.7500 for the most current information.