On Nov. 11, West Memphis civic and business leaders gathered with friends and family to celebrate to officially cut the ribbon on the 500,000-sqare-foot manufacturing plant recently completed by Awesome Products.
Awesome Products, a California-based manufacturer of laundry detergent, fabric softener and household bleach, completed construction of its new manufacturing facility in West Memphis within six months of the official announcement last fall. With the completion of the facility, the company owns and operates more than 1 million square feet of manufacturing and warehouse-distribution space in Eastern Arkansas and has created more than 120 jobs. (Watch a TV news report from Memphis station WREG below.)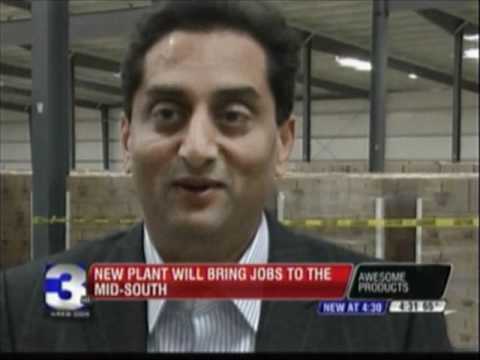 In West Memphis, Awesome also has a 167,000-square-foot facility on Jefferson St. and a 208,000-square-foot facility on North 7th Street. In Marked Tree the company recently acquired a 280,000 square-foot facility and will soon begin facility renovations and equipment installations for a bleach manufacturing process.
The company has invested more than $40 million in Eastern Arkansas. "We are fortunate to have the resources in place here in Arkansas in which to continue to grow our business," owner and president L.D. Hardas said when the new West Memphis project was announced last year. "This region is perfect – an available skilled workforce, proximity to key distribution points, quality infrastructure and collaboration among private and public entities."
The day was doubly special for Hardas because he managed to fly his mother, Dr. Usha Hardas, M.D., to West Memphis for for the celebration. Now in her 80s, Dr. Hardas is a cancer survivor and the former dean of Government Medical College in Nagpur, India. (Watch a TV news report from Memphis station WPTY below.)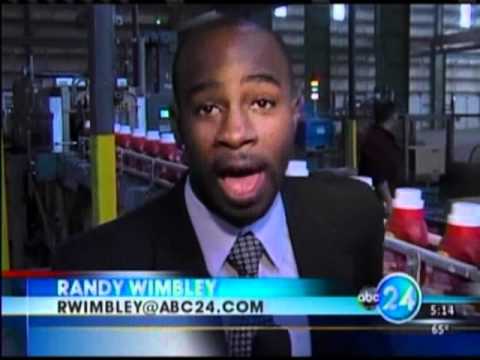 Hardas says he attributes the companyai??i??s successful growth locally to the leadership of West Memphis Mayor William Johnson and District 53 Rep. Keith Ingram along with the business-friendly practices of the City of West Memphis.
Awesome produces household cleaning supplies sold at discount stores across the country. The new West Memphis facility will initially blend, package and distribute liquid laundry detergent and bleach.